Since 1999, our Department of Education (DED) has been promoting professional training in the Information and Communication Technology (ITC) area.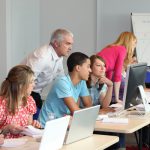 Professional Training in Technology
In partnership with enterprises, education and government institutions, we plan, execute and manage professional training projects in technology focused on how to address the market's demand, complementation of the academic qualification, immersion in new technologies and retraining of personnel. More than 10,000 students have already been trained.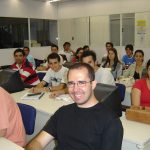 Oficina do Futuro
Oficina do Futuro program consists of training projects, carried out in partnership with technology companies and education institutions, promoting the professional training of people who have secondary or higher education in the field of IT. The project offers modular training, through classroom and remote training , relying on the market's most recent technologies. Know more in
http://www.oficinadofuturo.com.br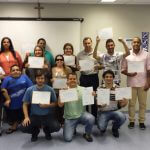 Oficina do Futuro PcD –Expertise makes the Difference
Established in 2007, Oficina do Futuro PcD is an ELDORADO initiative, in partnership with companies and institutes that believe in the potential of disabled people and also in their integration in the ITC market. Hundreds of people have already been through the activities of technical and behavioral training compatible with the market's demands. The project is focused on people with disabilities who are at least 18 years old, with previous computer knowledge and availability to attend the scheduled courses in person. Know more at http://www.oficinadofuturopcd.org.br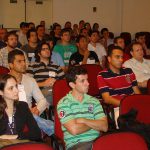 DNATec
DNATec project is a pioneering initiative by ELDORADO, aimed to ensure the professional training of students for job opportunities in IT careers. The project is focused on students with secondary or higher education in STEM courses. The focus is the professional development, considering the current scenario of the technology market.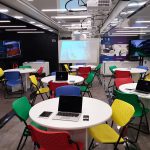 HACKATRUCK
HACKATRUCK is a project of professional training of students of higher education institutions in the IT area, concerning Swift Programming for the iOS platform and also promotes talks on technology innovations and IT careers. The project is sponsored by IBM Brasil and Flex, in collaboration with Apple, and is carried out by the ELDORADO Research Institute. Know more at http://www.hackatruck.com.br
We provide as a differential technological professional training projects, education solutions based on the ADDIE model, education with social responsibility, always challenging students to develop their own skills and think about solutions. Being officially recognized by CATI, makes Instituto ELDORADO apt to receive resources and projects under the Informatics Law, stimulating innovation and integration between companies and universities.
News
Check our latest news on actions, achievements, projects and participation in events.