Focused on delivering R&D in electronic products and medical equipment, we act as an extension of our partners' abilities in finding solutions for technological issues and in creating new products. This co-creation is an unprecedented way of delivering value, thus creating a competitive edge. Our clients rely on managers certified by PMI and on a test engineering of international level, besides the most well equipped test labs in Latin America.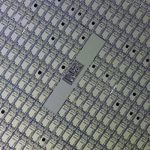 Microelectronics Design
We develop digital, analog, mixed-signal and RF Integrated Circuits (Chips) and FPGA solutions. We also provide design, verification, and physical implementation in silicon, DFT and DFM services. Our solutions have applications in areas such as Telecom, IoT, Health, Instrumentation and Logistics. We have a large experience in 180nm, 65nm, 28nm, 14nm and 10nm technologies as well as in Foundries such as Global foundries, Silterra, OnSemi, XFab, TSMC, etc.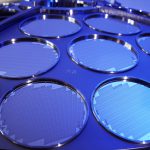 Microelectronics Package
We design advanced packages (MCM, SoC, SiP, TSV, etc.) for Integrated Circuits and carry out their prototyping at our prototyping line, from the wafer treatment (backgrinding, dicing, etc.) to the CI's encapsulation, using processes such as Flip-Chip, WaferBumping, WireBonding and Die Attach, among others. Finally, we also perform Functional Tests, Characterization Tests, Accelerated Life Tests (ALT) and Failure Analysis, therefore being part of the full development cycle of advanced packages for Integrated Circuits.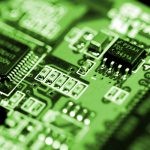 Board Design
We rely on experienced professionals at the development of printed circuit boards for the industry in general, particularly focusing on the Design for Manufacturing (DFM) rules and practices, so as to decrease the number of potential manufacturing and assembly failures. Furthermore, we have a full-fledged infrastructure of equipment and labs.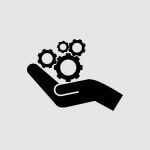 Mechanical Engineering
We are highly qualified in the development of innovative mechanical projects, from their conception to the supervision of its construction, including prototyping and testing. Safety, scalability and efficiency during the production process are our cornerstones. We have an extensive expertise in banking automation, automotive and medical equipment projects.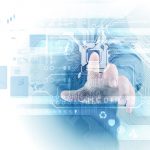 Electronic Products
ELDORADO'S fully qualified team masters digital projects, wireless communication, embedded software development, mechanical projects, among other hardware-related state-of-the-art technologies. We work in the whole product's conception line, hence providing our customers with top-notch services.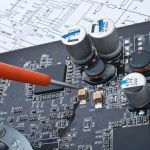 Development Tests
We have one of the most complete Development Tests labs in the country, with an infrastructure for climate, mechanical (vibration, shock, drop) and salt spray tests, tests applied to products and components, and a test ring for notebooks.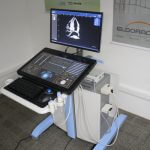 Medical Equipment
Regarded by us as strategic, the healthcare market is the focus of prominent initiatives and our hardware team works in several projects in this segment. Our processes are being adjusted to comply with the NBR ISO 13485 standard. An important case is the Pacemaker Project, whose first stage has already been concluded, with the demonstration of the first prototype. Another relevant project was the first ultrasound equipment developed in Brazil. Our multidisciplinary team is constituted by staff from Microelectronics, Firmware, Modelling, Standards and Processes fields.
The Hardware Department has, as competitive advantages, the Test Lab for development purposes, accredited by CATI to be funded by and to develop projects under the Informatics Law, and its experience in Digital, Analog and Mixed CIs projects. Furthermore, we are certified by ABNT 16501 – Guidelines for Research, Development and Innovation (R,D&I) Systems. Currently, the Quality Management System for Medical Equipment – NBR ISO 13485 – is also being implemented.
News
Check our latest news on actions, achievements, projects and participation in events.