We create, alongside Baita Aceleradora and partner companies, an open innovation initiative based on startups, aiming to help the technological and entrepreneurial acceleration of Startups. With an end-to-end development process, a wide network of partners, and an operation which goes from the applied research to the productization of projects, we are able to offer a favorable and innovative environment for the development of Startups, providing all the infrastructure and consultancy necessary to promote the transformation of subjects and ideas into businesses and products.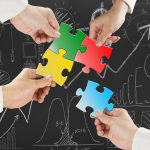 Benefits For Partner Companies
For Partner Companies, the program provides a proper environment to bring startups closer to their strategy of innovation. In this context, ELDORADO searches, identifies and chooses startups aligned with the Partner's demands, which, by the end of the acceleration program, will have access to well-positioned startups from the entrepreneurial point of view, and to technological solutions with a high level of maturity, allowing the company to establish a relationship with a startup as strategic supplier, partner or even as an investment ally.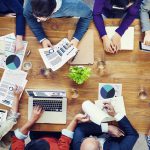 Benefits For Startups
For startups, the program offers a favorable environment for the development of businesses, products and services, with strategic, technical and laboratory support. It also has a network of partners in several sectors of the market and in the field of education, something that supports the mentoring process in the development of products, solutions and businesses, from their conception to their market insertion and expansion, hence accelerating the curve of growth of startups.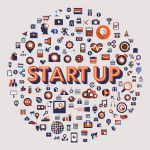 Technological acceleration
We create a space to welcome Startups inside the ELDORADO, under the innovative concept of 'Technological acceleration'. In addition to the strengthening of the business model, the idea is that rising companies take advantage of ELDORADO'S laboratory structure and technical staff, in order to make their solutions stronger in less time and, as a consequence, to increase their chances of success in the market.
In operation since 1999, we dedicate ourselves to the development of productions and solutions, and to the continuous professional training of our collaborators, legitimately working in the most diverse economic sectors. We rely on cutting-edge technology in our labs for the development, prototyping and hardware and software testing, an infrastructure that occupies an area of more than 13.000m2, turning the developing processes, testing, certification and accreditation of products into something more straightforward. Finally, we have a wide network of partners, helpful to breathe life into ideas and turn them into businesses.
News
Check our latest news on actions, achievements, projects and participation in events.